Menu
9B Duplex
Info
Category : Architecture + Interiors

Status : Built

Location : Bangalore

Area : 3000 sqft

Year of completion : 2007
The brief was to refurbish an existing 4 bedroom duplex apartment. On our first site visit the apartment communicated its primary need for light and "lightness". It was too heavy, lot of walls and a bulky staircase filling up the space.
The Project is an attempt to unify the fragmented spaces into one free-flowing homogeneous entity, based on a set of ideas which reinforce each other – solidity and transparency, minimalism and complexity. Hence the living, dining, foyer, staircase, corridor & guest bedroom at the upper level have been unified as one large space. The guest bedroom is a large glass box, over-looking the living area, encased inside a wrap around ceiling.
The bedrooms have been played down so that they look like a house rather than a hotel suite – basically knowing where to stop was important.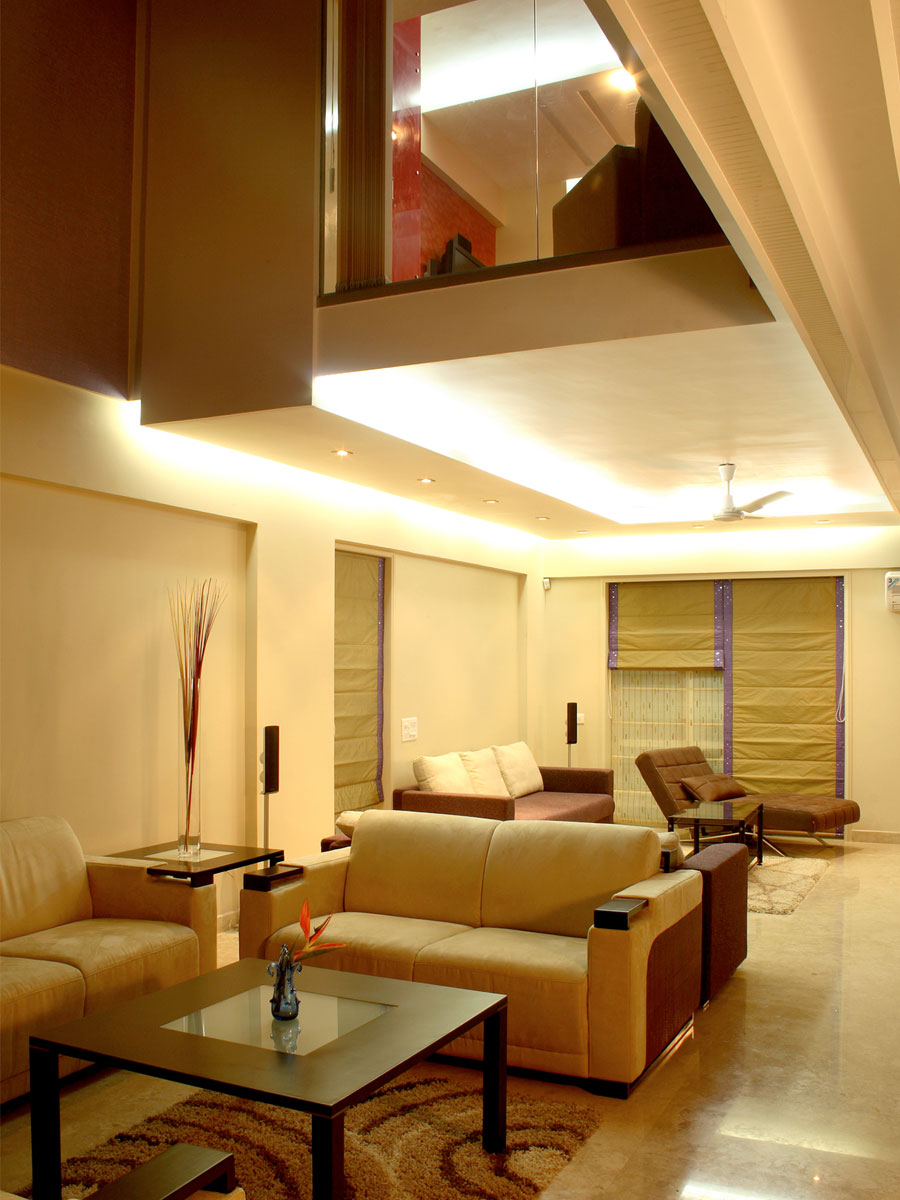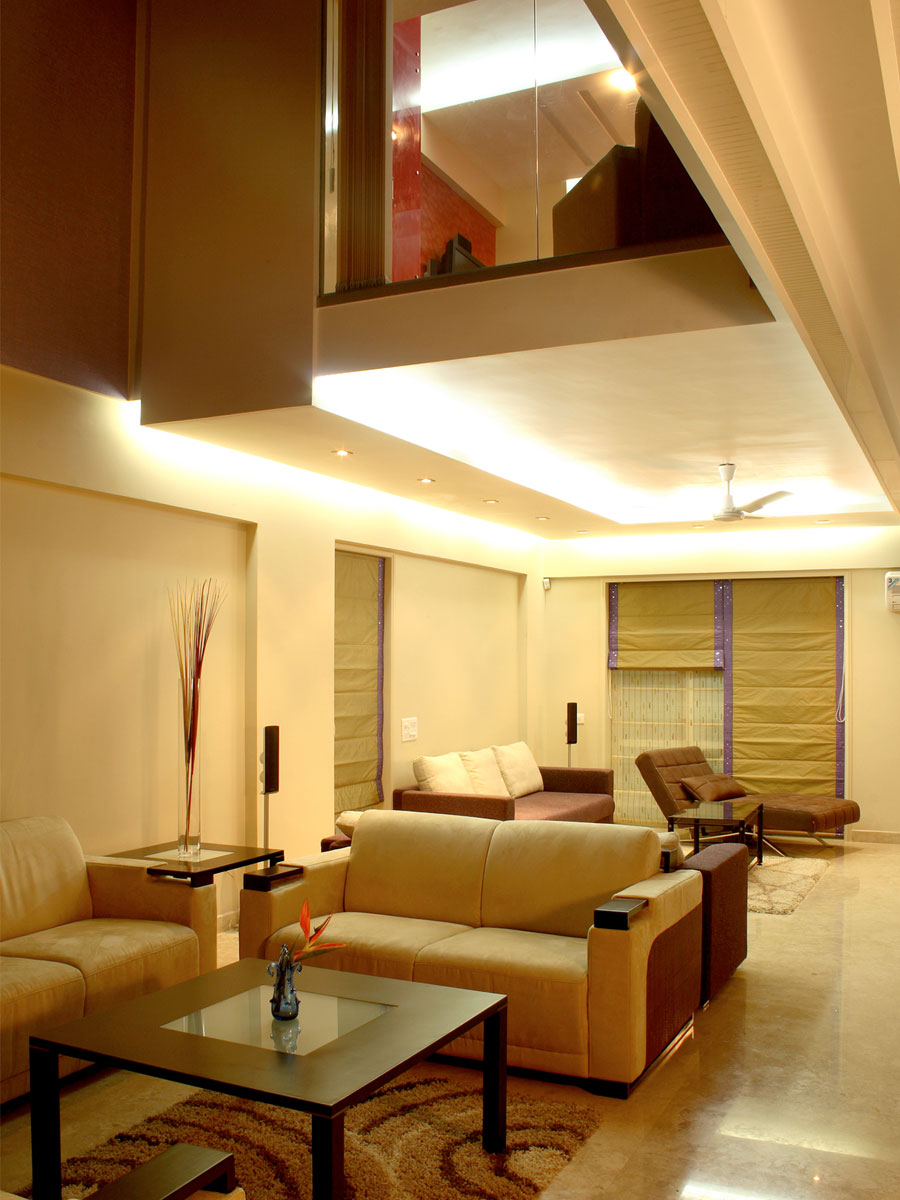 Info
Nulla blandit
Aat posuere sem accumsan nec. Sed non arcu non sem commodo ultricies. Sed non nisi viverra